Ethnikos beat Ydriakos , the league leader taught over Crete in A1 Greek Championship
In the 18th round of the greek championship the first place standing Olympiacos get a degrading win over the tail-ender Ofi Crete (28-1) distributing 7-7-8-6 goals by quarter. The visitors get their only goal in the second part of the game.
the fifth place standing Ydriakos host the fourth Ethnikos. The home team started the game with a very massive offensive play, but after a two-goal lead first period they got tired off. By this time Ethnikos started to rise up, and took the lead at the end of the first half. The second half was very nerve-racking over the minutes, both team continued a defensive playing style, but the visitors could hold the purchased lead, and increased it to a two goal difference. That was enough to formed the 8-6 final result.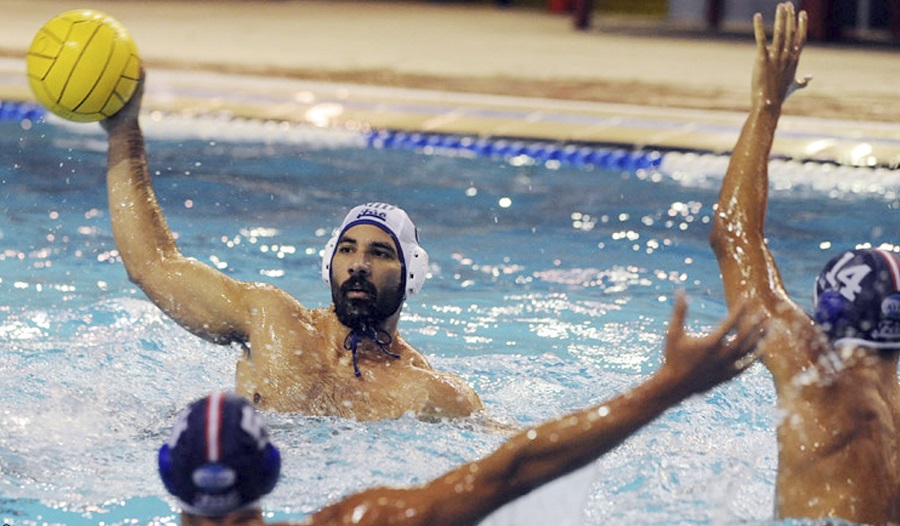 source: www.to10.gr
Results (10/03/18)
18th round:
(7.) Glyfada – (10.) Panionios 14-4
(6.) Apollon Smirnis – (2.) Vouliagmeni 5-11
(5.) Ydriakos – (4.) Ethnikos 6-8
(8.) Palaio Faliro – (11.) Chania 12-10
(9.) PAOK – (3.) Chios 8-9
(1.) Olympiakos – (12.) Ofi Crete 28-1
Standing:
1. Olympiacos 18-0-0
2. Vouliagmeni 15-0-3
3. Chos 11-0-7
4. Ethnikos 10-1-7
5. Ydriakos 8-1-9
6. Apollon Smirnis 8-1-9
7. Glyfada 8-0-10
8. Palaio Fairo 7-3-8
9. PAOK 7-1-10
10. Panionios 5-1-12
11. Chania 4-4-10
12. Ofi Crete 1-0-17
---